Mike Maiolo has a passion to lead people into a relationship with Jesus Christ. Mike grew up in Mission Viejo and is raising his family in the same place he accepted the Lord. He has a heart for this city. He is grateful for the privilege of helping people develop into fully devoted disciples. He loves staying physically active by playing tennis regularly.
Brian Eaves has been at MVCC since 2009. In 1999, he received his bachelors degree in Human Development from Hope International University. He has been leading ministries for over 20 years and is passionate about helping people find God, grow their faith, and discover their purpose. He and his wife Aimee have three children- Heather, Hannah and Gavin. Brian loves to cheer for the Chicago Bears and Cubs.
Scott Kilpatrick joined the MVCC team in 2020. He holds a BA in English Literature from ORU and a MA in Biblical Studies from Vanguard University. He has been in pastoral ministry since 1990. He loves introducing people to Jesus and helping them grow in their faith. He and his wife Rochelle have been married for 29 years. They have a son and daughter, both of whom are married. Scott loves sports and competition, as well as great food with close friends.
Gerardo Arenado has been a part of MVCC since 2008. In 2010, he was called to serve the Lord and received his pastoral certificate from Hope International University. He has lead the Spanish Ministry since 2012. He has a passion for the Lord and serving his church community.
Robert joined the MVCC team in 2019. He is blessed to oversee the First Impressions and Connection Point teams and it's his desire to help people find where they fit in with the church. Robert was a Youth Pastor for 13 years as well as an Elder at his previous church. Robert is a sports fan, he supports all the LA teams, he has been married to his wife Danette for 27 years, they have 3 grown children and their first grandchild on the way.
Stephanie Bedoka joined MVCC in 2016 and enjoys building relationships with kids and families leading them into a deeper relationship with Jesus. She is a graduate of Biola University with a degree in Christian Ministries and an emphasis in Children's Ministry. She loves Jesus, family, friends, snow skiing and Dodger baseball.
Mark Desmond has been part of MVCC since 2016. Mark has been leading worship for over 8 years and specializes in raw vocals and acoustic driven worship. Mark's goal for worship is to usher in the presence of the Lord to create a time through music where people can experience Jesus. Mark loves to listen to music and podcasts about guitars!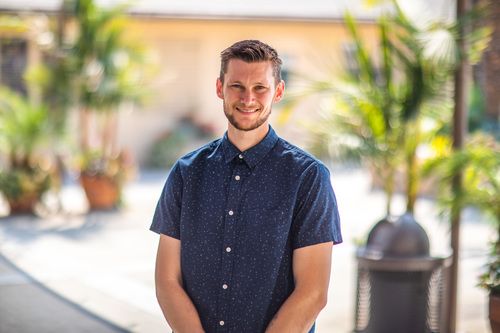 Zach Fox joined the MVCC team in 2020. He is a graduate of Hope International University and has been serving in student ministry since 2014. He has a passion to see students hearts transformed to love Jesus. He is a big Laker fan and enjoys attempting to play golf.
Sherry has attended MVCC since moving to California in 1986. She has served at MVCC since 1988 in numerous capacities including children's ministry, business administration and currently as Preschool Principal. She has her bachelors degree in accounting and certificate in Early Childhood. Sherry and her husband, David, have 2 sons, 2 daughter-in-laws and 3 granddaughters and loves visiting and spending time with them.
Bob Sladek is passionate about building a strong spiritual and academic foundation in the lives of students. He believes that spiritual development should be in equal measure with academic excellence to produce a high quality education.
Mary Okida has served as Creative Director for MVCC, the past 15 years, and an additional 8 years prior serving as Children's and Women's Ministry Directors. Her focus is to create conduits between MVCC ministries and our church body by communicating visually and artistically, about the vision and heart of MVCC. Mary and her husband of 33 years, Richard, have two adult children and two years ago were blessed with their first grandchild, Kaia.
Michael Hamner has attended MVCC since 1983. Michael operated a construction company for 35 years which well equipped him to maintain the beautiful facilities at the church. His desire to help make MVCC feel like home. He enjoys spending time with his wife Jennifer, their three daughters and six grandchildren.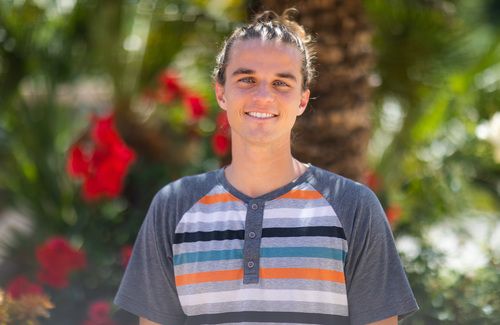 Michael J. Maiolo is the Media Coordinator at MVCC. In addition to capturing beautiful moments around church campus and maintaining the MVCC social media accounts, he is also currently attending law school at Chapman University. In his free time he likes to play pickle ball and watch Steelers football.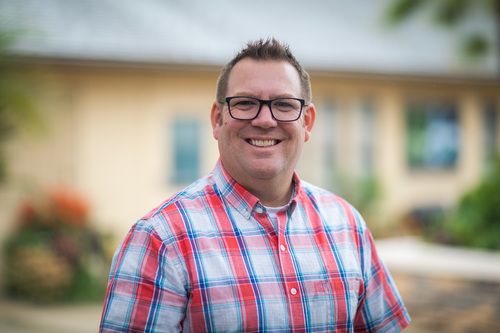 Johnny Sweetser has been the Kids Club Director since 2013. He was ordained as a pastor at MVCC in January 2019 and has been attending here since he was in high school. He loves working with children and is dedicated to helping them learn about God and serve Him. Johnny and his wife Alora, have 4 children and love serving together as a family here at MVCC.